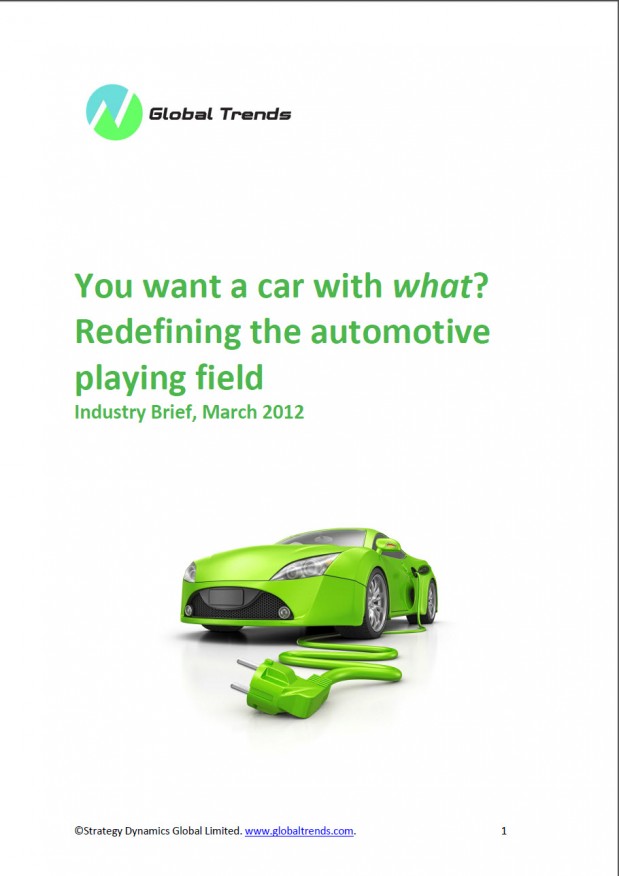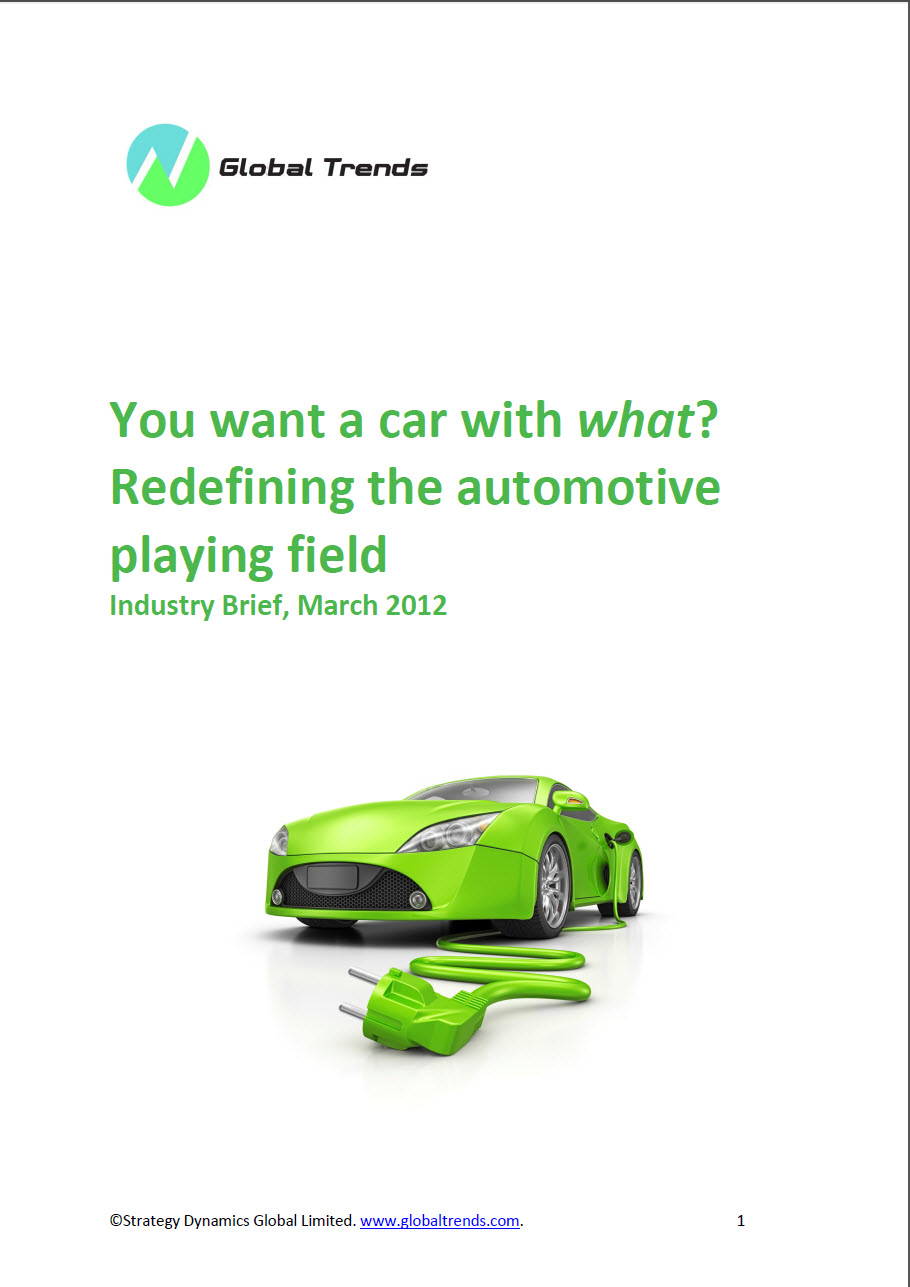 You want a car with what? Redefining the automotive playing field, Industry Brief, March 2012
The traditional days of manufacturing and selling vehicles that fulfilled consumers' needs for transport and aspirations for status are a thing of the past.  Today's landscape is complex and one where the central role of the vehicle itself is less important. Personal transportation is ever more focused on service and experience – enabled by technological advances and peer networks. Demand for vehicles with reduced environmental footprints continues to grow and even the behemoths of the industry are playing in this space – or planning to… What will be the impact of a dramatically changing automotive landscape for your organization?
You want a car with what?

Global Trends new automotive industry brief surveys an increasingly complex landscape – one where the central role of the vehicle itself is shifting.  Today, 'tell me what car you drive and I will tell you who you are' is increasingly nuanced. In some regions of the world and amongst younger generations, the car is no longer a 'status' symbol or becoming a 'symbol' for entirely different reasons.

So, if the customer is king (or queen) what does the astute, long-term thinker offer them? Our trend analysis suggests the following: "smarter, greener, cheaper, safer personal transportation."  In this industry brief, we explore how global trends are reshaping the automotive market landscape – demanding the industry adapt to changing consumer and environmental demands as well as new technologies – from new business models through to innovative marketing and designs.