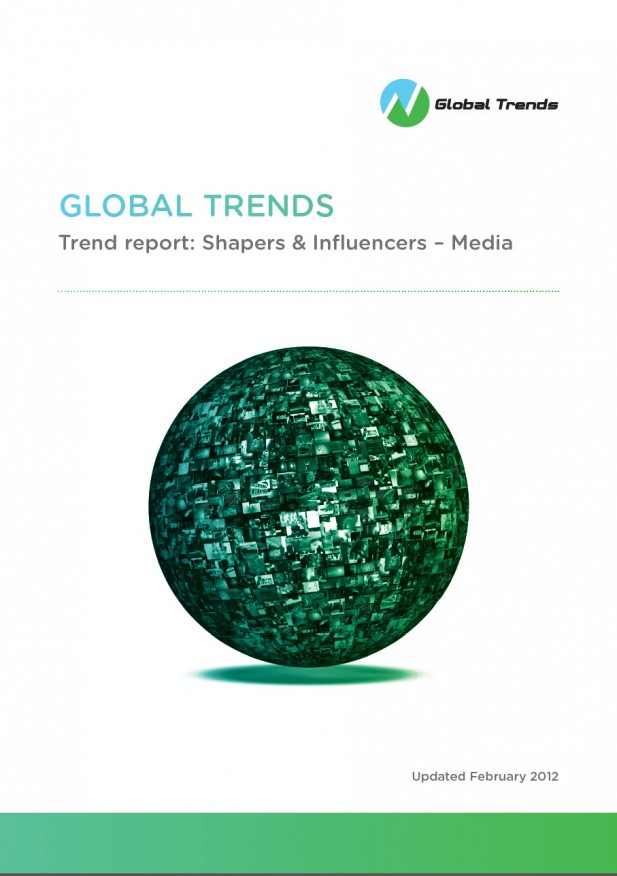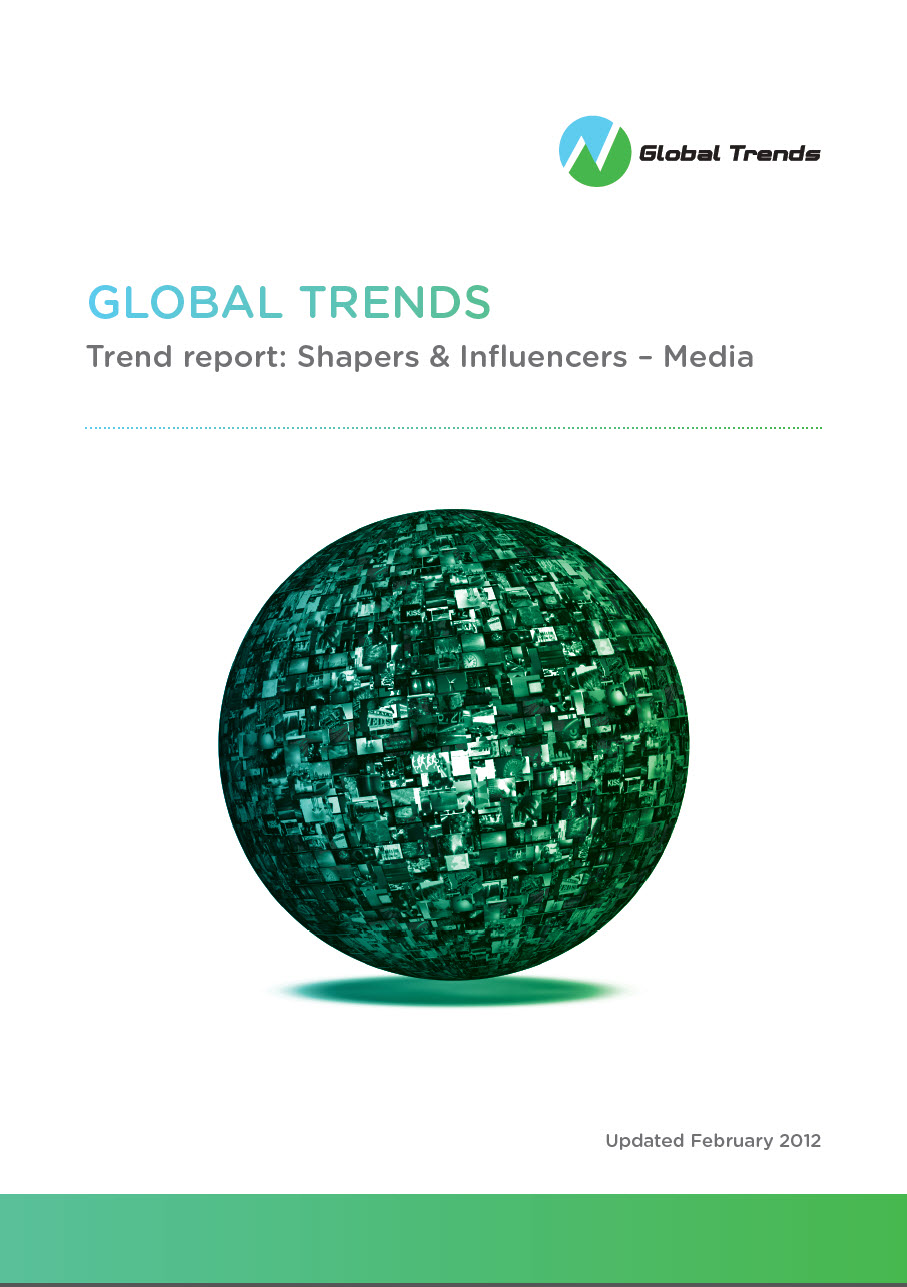 GT Trend Report: Shapers & Influencers – Media
Where do you get your news?  What's a journalist? There are so many channels, technologies and access points, so many originators of content from amateur to professional, so many business models from free to pay per use, that it is almost meaningless to try to identify the boundaries of the media space. The opportunities in this rapidly growing landscape are enormous.  So too are the challenges as the influence of media will be ever more pervasive, but fragmented. In this report we explore some of the trends influencing the media landscape — and how it is an influence in its own right.
We, The Media

With media changing radically, its influence will be pervasive, but fragmented. Every organization and person is or can be a media entity, creating and sharing messages globally with customers, staff, partners, communities and others in pursuit of content, connections, relationships and entertainment. The range of choice for consumption means the ability of companies or institutions to influence their target audiences through media will require much better understanding of and interactive relationships with these audiences. Co-creation and customization/personalization will be critical. Aggregators of information will also have increasing power as the information explosion continues. New revenue streams, business models, products, platforms and pricing will determine which media entities flourish in future – and which do not. Traditional media companies are likely to see their influence (and stock prices) eroded as online, mobile and streaming media shift both demand and pricing patterns. And it is probably going to happen faster than we expect. Keeping up with the rapidly changing media landscape will be critical for both media companies and those organizations that rely on the reach and influence of media.

Questions for business leaders:

What are the key shifts within the media landscape – and in your consumers'/customers' behaviours – that you will need to build into your future media strategies and tactics?
Which are the most influential media players and/or channels that you will need to understand and work with in future? How can you build relationships with these players/channels?
What are the implications for the marketing and sales messages your organization creates and shares? How can you build positive word-of-mouth and peer to peer recommendations?

Explore the GT Trend Report: Shapers & Influencers – Media to find analysis and food for thought as you and your team tackle these questions.