One egg after the other into the frying pan, but then straight into the bin. The white is watery and the yolk flat; they are not fit for human consumption, despite the fact that none of them have expired and I have kept them in the fridge since I bought them. Hungry children and husband are finally left without the over-easies – again.
Disappointed and still hungry, your occasional correspondent turned to the recently launched Economist Intelligence Unit's Food Security index (EIU). Singapore scores relatively high, but is lagging behind in two areas: protein quality and diet diversification. The former was not a major surprise given the egg situation, but the latter was quite shocking to an avid enjoyer of the culinary melting pot that is Singapore. Like most people here, I don't have to look very far to find most food stuffs normally available in a major city anywhere in the world – in addition to an array of Asian delights both in the grocery stores, restaurants and hawker centers. My best guess is that there is a disconnect between what is available in the shops and what people actually eat. A look into the trolleys of my fellow shoppers confirms this.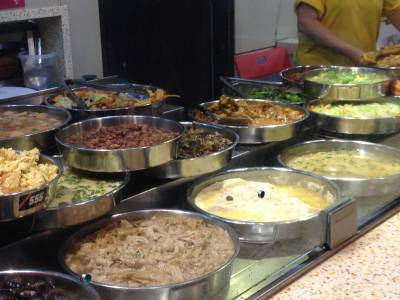 The area where we live may be climbing the socio-economic ladder, but is still dominated by residents at the lower end of the income spectrum. Their bags are filled with fresh vegetables (predominantly leafy ones), rice, and small amounts of animal protein. Many can simply not afford a diverse diet. Singapore is a vastly unequal society when it comes to income; low-income earners can make less than 1000SGD per month, whereas senior executives easily make 10-15 times that. Seen in terms of family income, the top-earning households have nearly 25 times (!) the income per family member compared to the low-earning households. There is also a problem at the other end of the spectrum – the prevalence of 'modern' highly processed foods which simply do not meet our nutritional needs. In terms of protein quality I have a strong suspicion, albeit based solely on personal experience, that the freezing and refrigeration chains are not uninterrupted before the food reaches the supermarkets, and that this is part of the problem. The egg situation is testament to this, but also the relatively inferior quality of frozen meat imported from e.g. Australia and Brazil and the grainy consistency of store bought ice-cream. Singapore has a unique food security situation with its extremely high dependency on foreign imports (around 90 percent of food is imported), and the middle men between the producer and my fridge number sometimes just one too many to ensure food quality.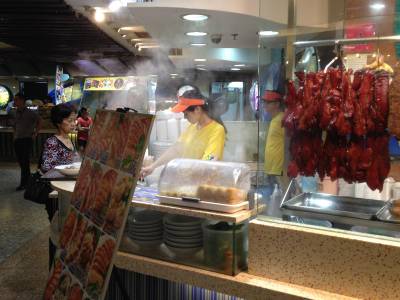 Southeast Asia is or will be affected by the whole range of the global food security challenges: Overexploited natural resources, including growing water scarcity, the increasingly tangible impacts of climate change (mainly floods and droughts), volatile food prices due to e.g. speculation and changing dietary preferences, small farmers' inability to access the increasingly complex market place, a reduction in arable land due to urban sprawl and monocultures, partly for the production of non-food crops. For starters, improved (although I dare say by no means perfected) food distribution methods have spurred on the development of supermarkets and led to competition and lower prices for consumers, which strikes small farmers hard when they cannot cope with the increased transaction costs associated with being part of this modern food chain. In addition, urbanization reduces arable land – half of the land in Southeast Asia is now urbanized, up from 20 percent 30 years ago. An increasing percentage of the remaining agricultural land has been turned into monocultures of commodity crops, such as rubber and palm oil plantations, courtesy of large multinationals. Only a fraction of the output is used for food. In fact, with the increased demand for its products, agriculture is no longer just threatened by, but also a contributing factor to, climate change.
Not surprisingly, Singapore is an avid promoter of regional cooperation in the food security area – it's dependent on it for survival. Regional systems for stock-piling and distribution are in place. However, the government is increasingly looking towards domestic means of increasing food production, such as aqua-culture and developing uninhabited islands for growing food. Furthermore, private entrepreneurs are starting urban vertical farming projects, raising hopes for fresh local produce. This would be welcomed not least by an expat population struggling to find local, and also organic, food, which is generally only available in the fancier supermarkets. There are also trends pulling in a different direction; according to a local researcher, Asians in general would welcome more genetically modified food which is high in nutrition and easy to distribute. A clash of food civilizations of sorts.
An overwhelming majority of the countries in the EIU food security index have increased their protein consumption, and some experts advocate increased consumption of bugs and maggots to meet the demands. Even though this could be the solution to Singapore's protein and diet diversification problems, your occasional correspondent fails to see this as a viable alternative. Increased wealth leads to higher protein consumption, but people simply don't eat more steak because it is rich in protein, but because it tastes good and it may also give them social status. None of which is likely to be achieved through by maggot-munching, by the way.
In the end, when the world will struggle to feed a growing population, we may have a choice between bugs and maggots on the one hand, and GM food on the other. Or maybe nearly rotten eggs. If all else fails, we can always opt to strengthen the few fundamental factors that are positively correlated with food security – political stability, democracy and the empowerment of women. But that's a whole different topic to explore, for another time.
For more on food security in Asia and globally:
http://www.technology.org/2013/07/05/singapore-strives-to-promote-food-security-in-face-of-land-scarcity/
http://sg.finance.yahoo.com/news/income-inequality-singapore-annual-peek-160000067.html
http://www.technology.org/2013/10/09/insects-key-food-security-growing-world/
http://foodsecurityindex.eiu.com/Home/KeyFindings
http://www.adb.org/news/no-time-complacency-asia-s-food-security-challenge
http://online.wsj.com/news/articles/SB10001424052702303376904579133224056958770
http://www.rsis.edu.sg/publications/Perspective/RSIS1612013.pdf
http://www.theglobalist.com/global-food-security-10-challenges/
http://edition.cnn.com/2012/12/09/business/eco-singapore-vertical-farm/index.html?iref=obinsite