Happy New Year! Just back from a fascinating trip to Vietnam and Hong Kong, so a few reflections to share…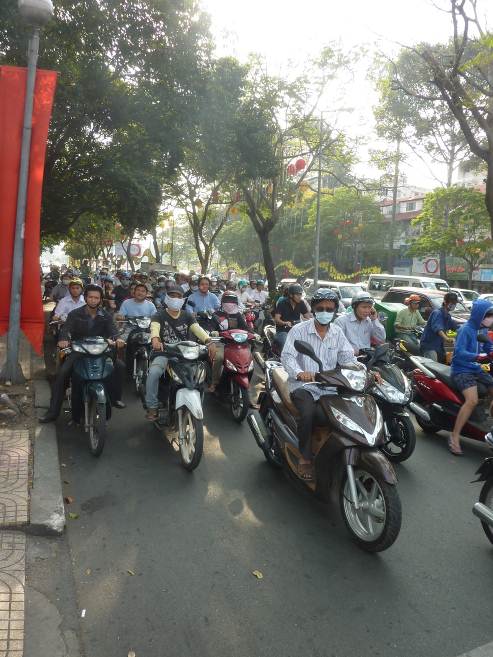 Standing on street corner in Ho Chi Minh City or Hanoi you can be forgiven for thinking you are in the middle of the world's largest drag race or entering the virtual reality of a manic Fast and Furious game where the cars have been replaced by scooters of every shape and size! Everyone in Vietnam seems to be on the move and this frantic activity permeates every aspect of life and business. It's hard to find a quiet corner in the main cities and even when you do, life spills over through the hundreds of pavement cafes and ever present mobile stalls selling anything from food to recycled plastic. And everything in Vietnam seems to be recycled – waste is opportunity here as evidenced by the decades old road building machines, trucks that have seen previous lives hauling freight on US highways and the mountains of recycled wood, plastic and other materials along the sides of the roads in and out of the cities.
There is no wonder that Vietnam is increasingly being recognized as one of the growth success stories of the last decade, and a country that will increase its economic and global position in the decades to come. In February 2011, Citibank economists Willem Buiter and Ebrahim Rahbari rated Vietnam as one of the "Global Growth Generators" (3G for short), one of the 11 nations that will be largest drivers of global growth to 2050, alongside powerhouses China and India. And Vietnam's score for growth potential topped the list, slightly ahead of China.
The overriding impression of this country is of one on the move – fast and furious! 0ver 88 million people live in Vietnam, the world's 13th most populous country, and it benefits from a relatively young population, with almost 70% of people of working age in 2010. While this population is ageing relatively fast, one entrepreneur in Ho Chi Minh City explained that this will take several decades during which time labour costs will remain relatively low. By comparison, China with an older population structure will become relatively more expensive. The shift of more labour-intensive industry from China to lower-cost countries including Vietnam, which is already happening today, will therefore accelerate.
The Vietnamese government is actively supporting the industrialization of the nation – according to World Bank figures the share of industry as a percentage of GDP has grown from 23% in 1990 to 41% in 2010 displacing agriculture as the country's main sector, with agriculture as a percentage of GDP falling from 39% to 21% over the two decades. Manufacturing is now 20% of GDP and grew at a massive average annual rate of 10.9% from 2000-2010, while trade has seen equally impressive growth in terms of exports which rose from US$14.5 billion in 2000 to US$72.2 billion in 2010. Major multinationals such as Canon, Honda and Nike have huge manufacturing investments – with more firms joining them frequently. And whether you look at the Citi forecast above or similar reports from other analysts, the message is the same – Vietnam's going to continue to grow and by 2050 could be one of the top 20 economies in the world.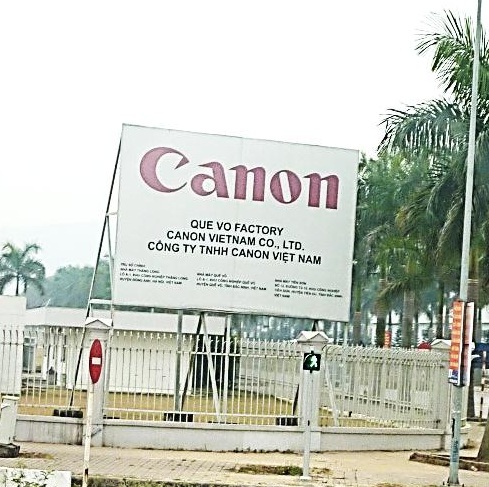 Even more reason to be in on the coming boom. One of the most exciting things about talking to the local and foreign entrepreneurs now living in the country is the massive opportunities they see, both domestically and in terms of exports of products, services and locally developed business models and franchises to the rest of the world. Innovation is second nature, whether to deal with the challenges of the infrastructure, engage lower-income consumers or to build new markets overseas. There is real hunger to realize these opportunities and it means the country is open for business 24 hours a day, every single day of the year. While Christmas was being widely celebrated (although the predominant religions are Buddhism, Taoism and Confucianism) along with New Year, that by no means meant factories or shops were closed – business calls and meetings went on, shoppers were out in force and the search for the next step on the economic ladder continued in full force.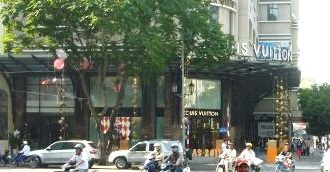 On the packed streets of Hanoi on New Year's Eve, people took photos of sons, daughters and friends posing outside Gucci, Louis Vuitton or any other of the many luxury brands newly populating the streets of the capital. The attraction: Aspiration. Pure and simple. One that fuels the innate desire for betterment and drives the fast and furious growth engine of this country, a fascinating and not always congruent mix of communism and capitalism.
There are of course many challenges in reaching these aspirations which I will cover in the next blog, but the sheer dynamism of people and entrepreneurs means you should look out for Vietnam making an even greater impact on the world and maybe your organization… very soon.